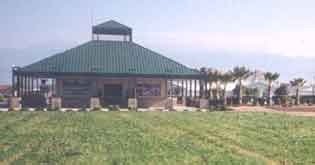 Gagnier Construction Company served as prime contractor for this project. Designed with a classroom type forum, the Nutrilite "Visitors Center" is located adjacent to the company's original "Quonset Hut" facility, which was converted into a museum.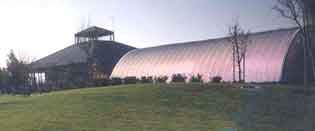 Amway Nutrilite
Lakeview, CA

As the largest manufacturer of branded vitamins and mineral supplements in the world, Amway Nutrilite needed a place to host visitors and tour groups.




As part of this center, three "Greenhouses" were designed and built along with special bus parking and covered patios with outside seating to comfortably handle any size tour group.

Gagnier completed the entire project in 30 days.